M123
Adagio
It is the only pocket watch in which the dial does not have the name of the tune.

The numerals with appliques on the enameled white background highlight the soberest style of this range. Available in palladium and gold finish.
M123
Adagio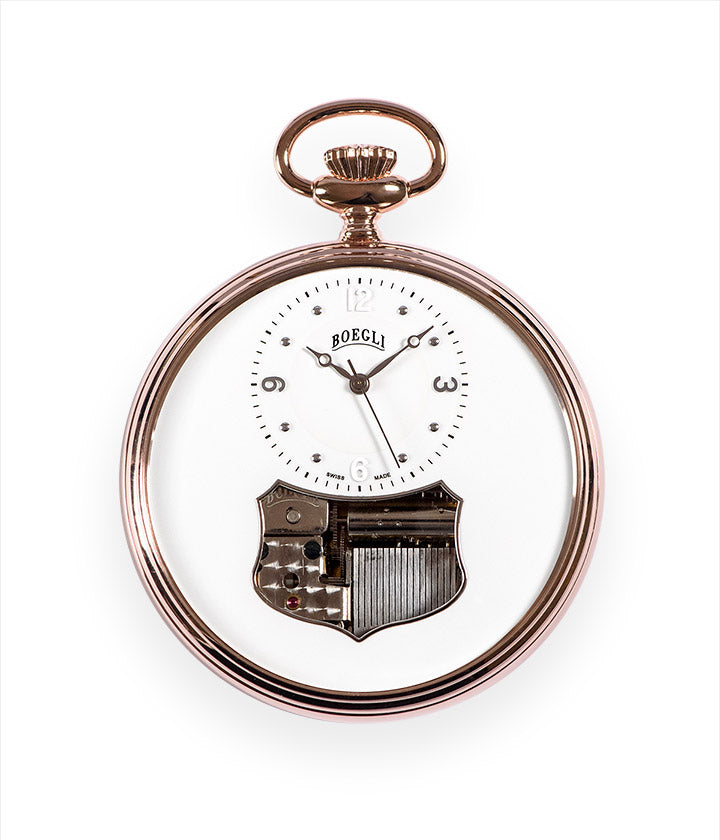 2 years of international warranty

100% handmade from superior materials

Pieces of art — a concerto you can carry

Hardwearing. Stylish. Comfortable

Fully configurable to match your personality
Packaging & Warranty
Packaging
Each of our timepieces is offered with a special wooden presentation box and a pocket watch chain
Warranty
2 years of international warranty
Available Melodies

Vivaldi - The Four Seasons

Discover Other Watches
Watches are deeply personal things, so we make them personal.