Story of Boegli
Boegli was born when two passions joined — one for watchmaking and one for music
A family-owned company, we have kept the great Swiss watchmaking tradition alive for more than four generations. Our team is united by their commitment and dedication to creating timepieces that are both aesthetically unique and practical. Sporting the smallest mechanical musical box in the world, a Boegli watch is an unbeatable head-turner, conversation starter and a reliable timekeeping companion for years to come.
With Boegli, a concerto is always at your fingertips. Greatest classical harmonies, national anthems or a very special melody of your choice — Boegli is a watch that is not merely worn, it is experienced.
The Boegli factory is located in Biel/Bienne, a picturesque town on the border between the French- and German-speaking parts of Switzerland. Since the 19th century it is known as the heart of Swiss watchmaking industry.
Our watches are hand-assembled by world-class craftsmen — unhurriedly, with care and attention to every tiniest detail. With rigorous quality-control in place, each Boegli watch is made sure to match the outstanding Swiss watchmaking standard, sought after by watch connoisseurs for centuries. We are not interested in mass-production — Boegli pocket and wrist watches come in limited editions with an option to customise or get a completely unique, one-of-a-kind timepiece.
Boegli makes no compromise on quality, while we never forget about the importance of style and character as well. After all, life is too short to wear a boring watch.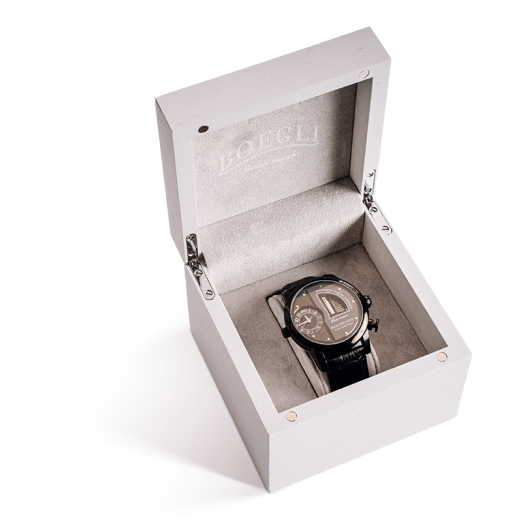 Manufacturing and quality control
Etched dials, custom-built faces, precision-fitted details of the musical box, and even hand-stitched leather straps — every Boegli watch is a work of an artisan. Our specialists are proud ambassadors of the great Swiss watchmaking tradition that accepts no rush or carelessness.
Boegli watches have 5- or 10-micron gold or palladium plated or all stainless steel cases that look aristocratic, but are made to endure all adventures life takes you to. Enameled or iced guilloché dials are unmistakably classical while also practical and easy to read. And down to crowns, straps and packaging — at Boegli we pay attention to every smallest detail.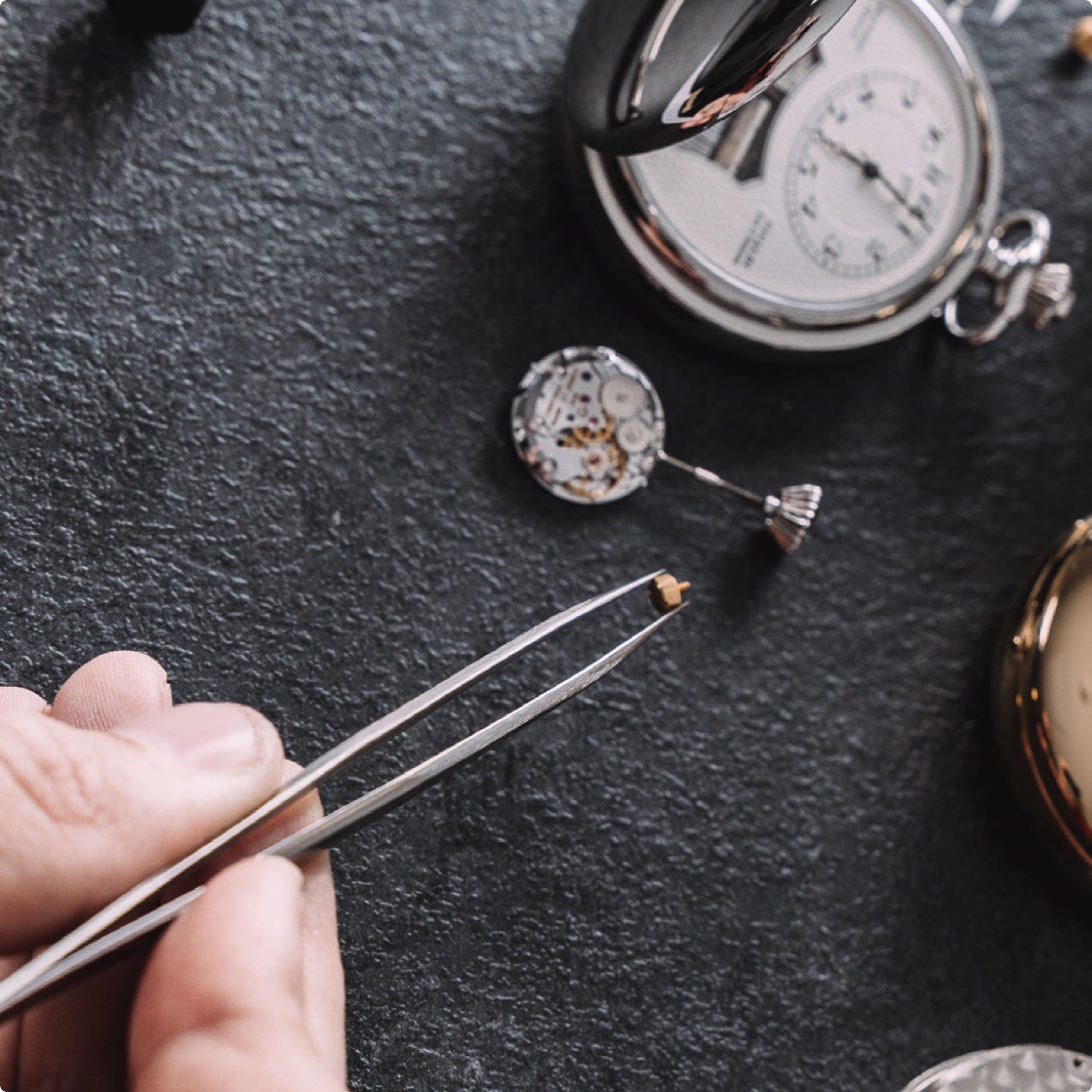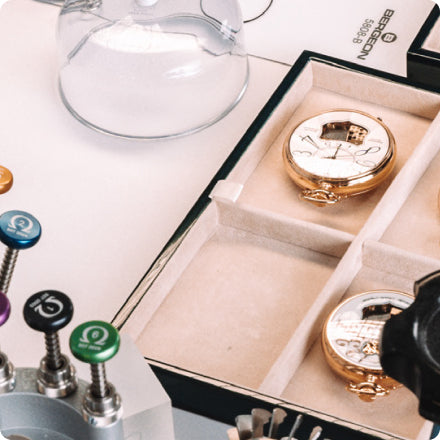 At our factory each timepiece goes through a rigorous three-level quality control. The quality of assembly is tested twice — by master and the head of production, examining precision of timekeeping, power reserve, the functioning of the musical movement and other parameters. Before the packaging the watch is checked for the third time to ensure the case, the sapphire crystal and the strap are in perfect condition — to match the standard of Boegli and our customers.
Calibres
Boegli pocket watches feature two types of movement: 17 jewels manual winding mechanical ETA 2660 and spectacular ETA 2660 skeleton, providing a 45 hour power reserve. Our wristwatches operate on automatic movement ETA 2671, featuring 25 jewels and providing a 38 hour running time. The choice of mechanisms is a simple one — we believe that Boegli owners deserve the best timekeeping available.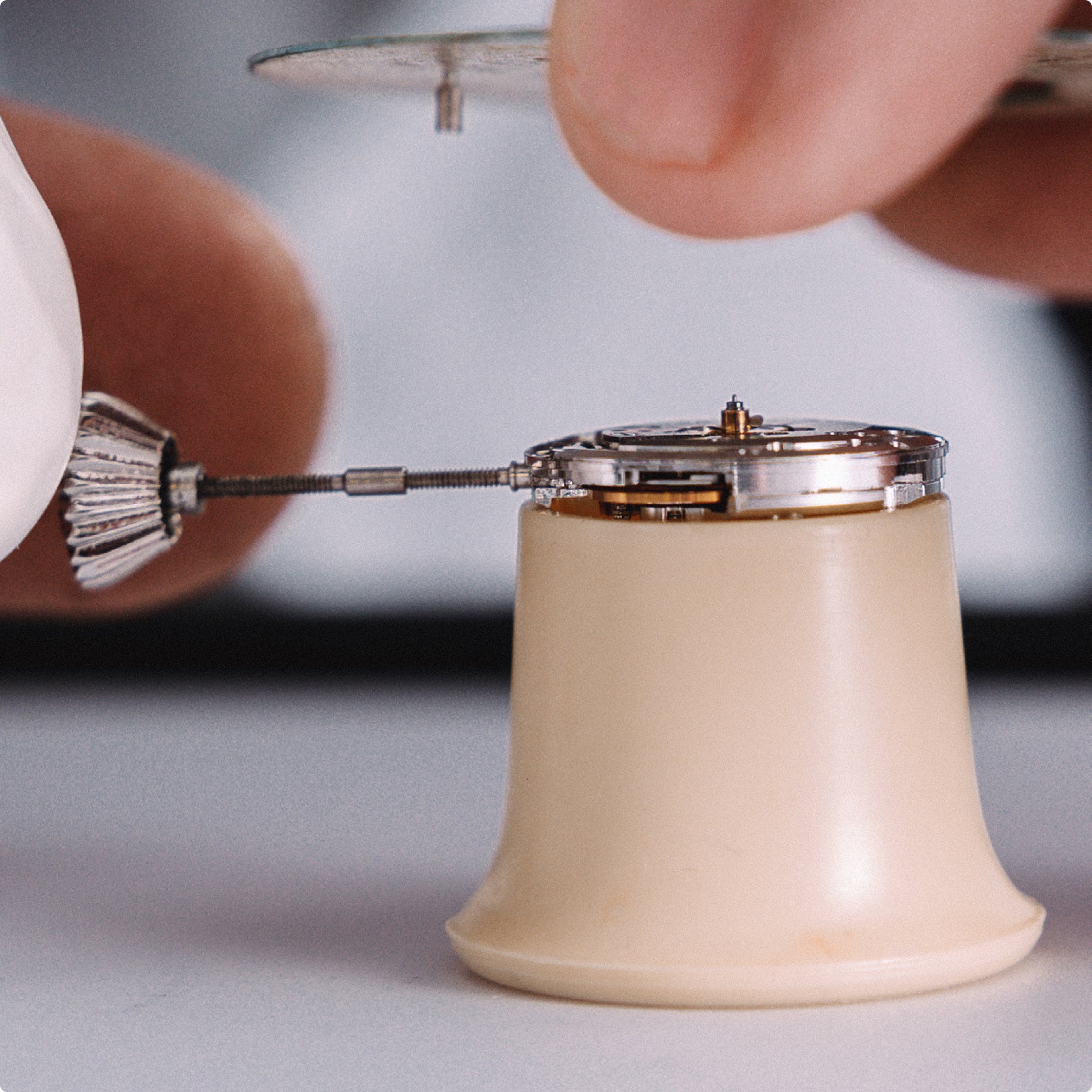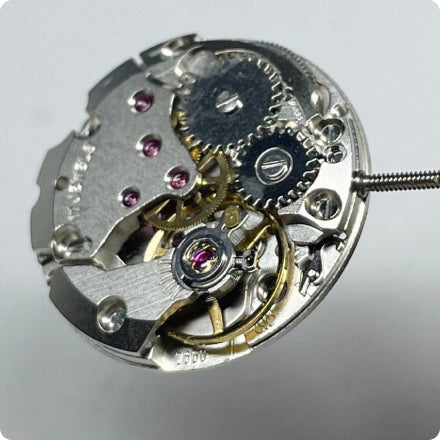 ETA SA Manufacture Horlogère Suisse is the biggest producer of watch movements in the world. It's history dates back to 1793, and its worldwide fame is truly deserved — ETA movements are renowned for their precision and reliability.
The smallest musical box in the world
Built upon a strong watchmaking tradition, musical boxes take their origin in the beginning of the 19th century in Switzerland. Boegli builds on that tradition and raises it to a whole new level. The smallest musical box in the world featured in your Boegli watch is quintessential of our patented melodies technology.
With every watch we make sure the magic is always there: listening to its beautifully-sounding melody for the first time is a very special moment. Our musical movements are roughly the size of a fingertip and are chrome- and gold-plated before being fitted into the watch case. Hand-assembled from 17 tiniest parts, it plays an up to 60 seconds long melody. As the tiny cylinder moves against an as tiny comb of 17 teeth, the movement plays 54 different notes, transforming Boegli into the state-of-the-art watches that do more than just tell you the time.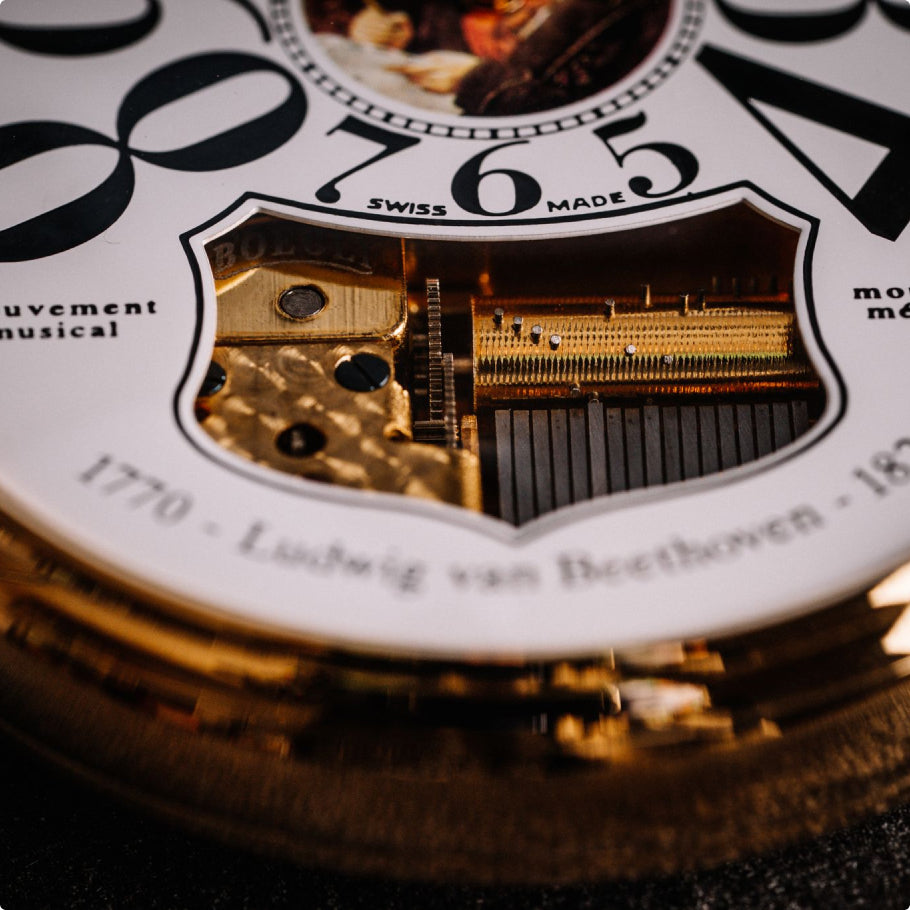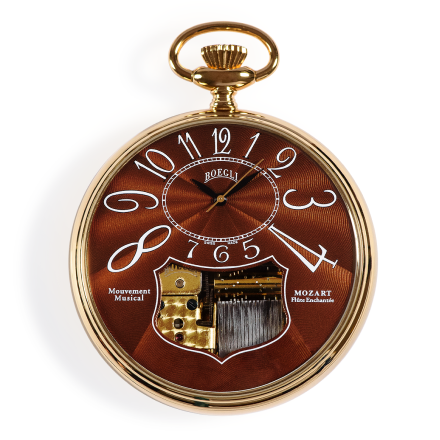 Please check out our unique watch collection